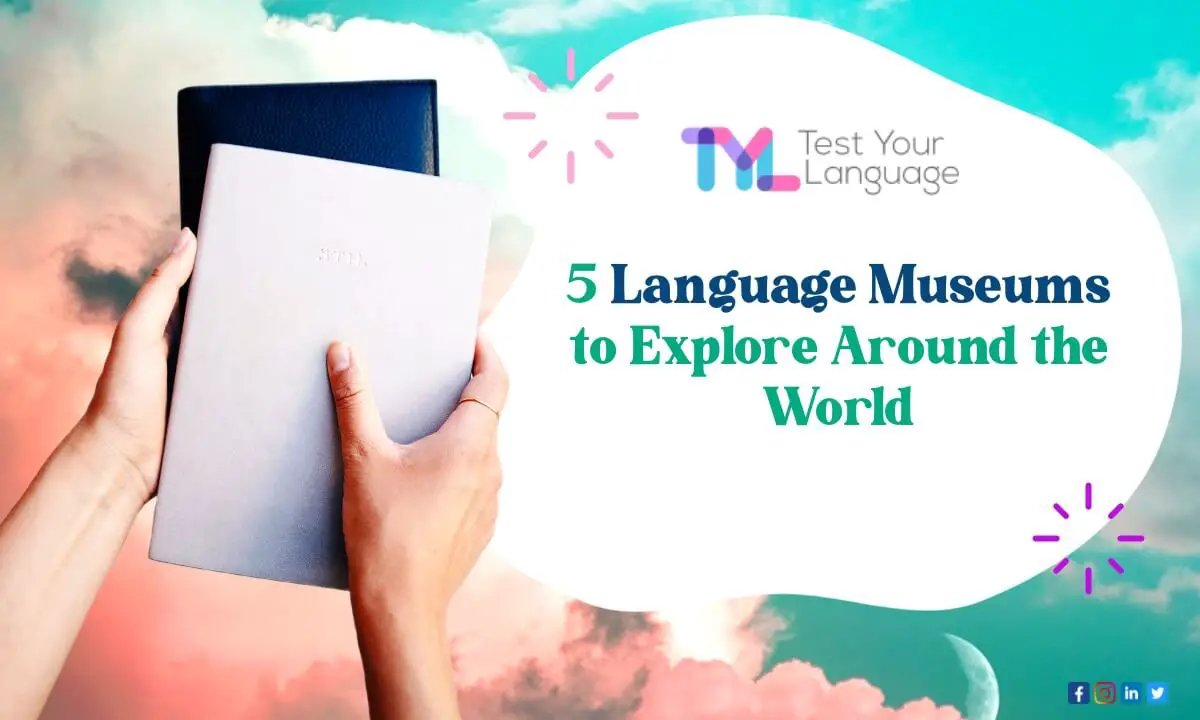 16 Jul

5 Language Museums to Explore Around the World

Each country has its own language, which the people of that country use to talk to each other. Today around 6500 languages ​​are found in the world. 121 languages ​​are spoken in India alone.

How much of a fascinating task would it be to build such a huge collection of languages ​​in one place and see and explore these languages?

But is it really possible that we can explore different languages ​​in one place? Yes, it's possible.

Of course, there are many such language museums in the world, where you can explore and learn about different languages.

Many teachers, socialists, and social workers have together established more than 30 language museums in the world.

So, today, through this blog, we tell you about five such language museums in the world, which you must explore.
Canadian language museum
Canadian language Museum is one of the best language Museums to recommend if you want to explore the language museum near the world. Here, you can easily explore the hundreds of languages used in Canada.
The developers and workers of this language museum are constantly trying to make the importance of different Canadian languages ​​accessible to more and more people.  All Canadian languages ​​are promoted through this Canadian language museum.
Planet world Museum
In October 2020, a language arts museum opened in Washington D.C. mainly named planet world. In the planet world Museum, the importance of languages and dedicated languages topics have been described very beautifully.
A variety of language compositions and their importance are exhibited here in the planet world Museum. All these exhibitions of words, poetry, and the art of writing and reading languages encourage visitors to speak, manipulate words and interact with languages more effectively.
Therefore, it is one of the suggested and recommended Museums to go to for language lovers.
Alutiiq museum
Alutiiq Museum is another best option to explore the languages. The Alutiiq Museum is primarily a demonstration of the culture and way of living of the Alutiiq people. The language branch of this Alutiiq museum is very popular among language museum visitors who love to explore different language museums. The language branch of the Alutiiq museum helps to preserve and recital life into Alutiiq languages.
National Hangeul Museum
The National Hangeul Museum is situated in Seoul, South Korea. This Hangeul museum exemplifies the importance of the Korean language and its writing skills and systems. It was developed in the 15th century but opened in 2014 so that people can explore the Hangeul cultures and their writing systems. It exhibits topics like the creation of Hangeul and Korean pop lyrics.
Museum of the Portuguese Language
The Museum of the Portuguese Language is located in Sao Paulo, Brazil. This is a place where the most Portuguese language is spoken and where there is only one Portuguese language-based museum in the whole world. It displays its language in front of the people in a very beautiful and effective way. It also emphasizes its use and meaning.
So, go and explore all these beautiful, attractive language museums. It will surely attract and engage your mind and will bring you to another zone of languages. All this languages Museum inspires you to learn and understand the importance of languages and their elements.