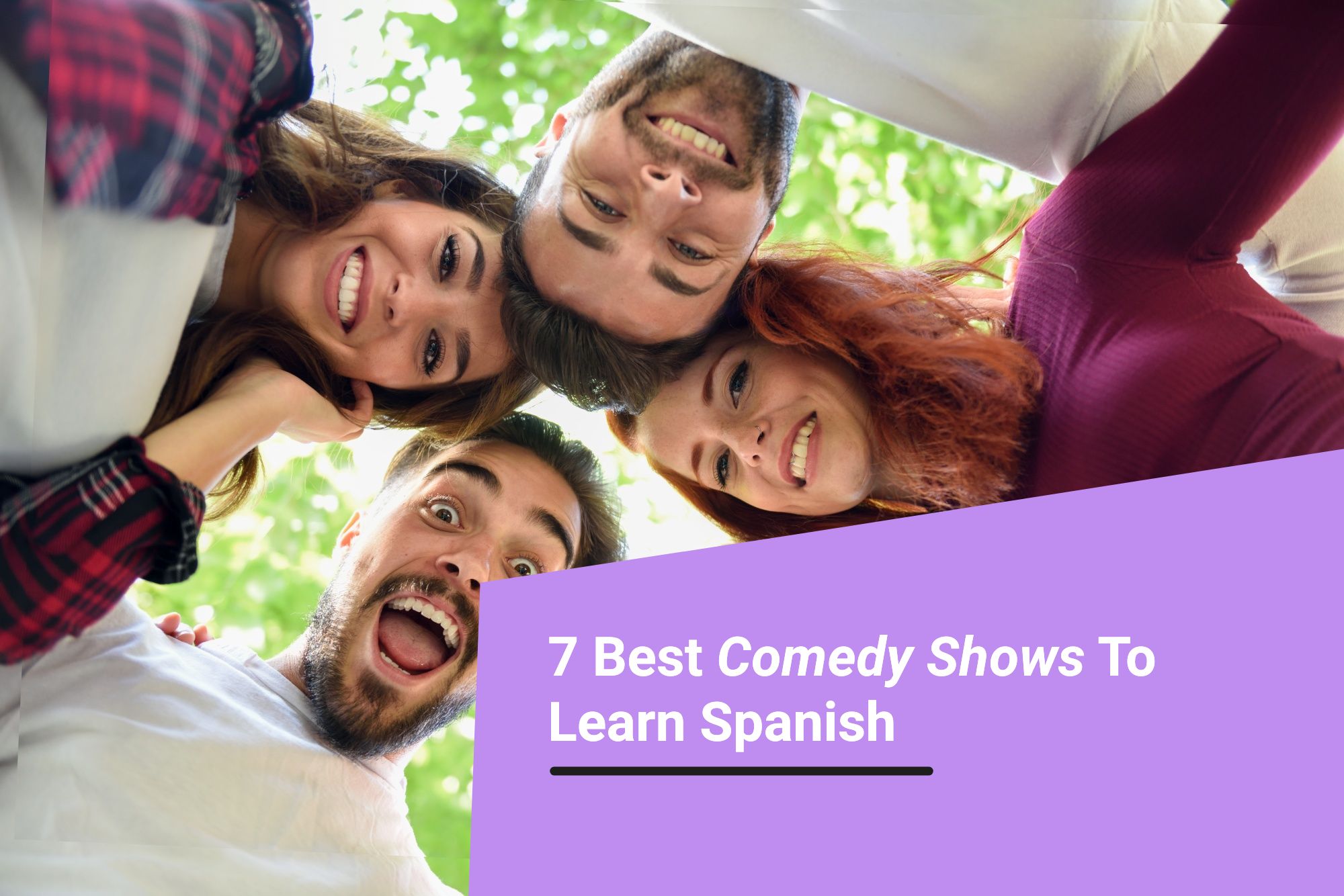 25 Aug

7 best Spanish comedy shows to learn the Spanish language

Do you think a person can learn an unknown language just by reading, writing, and speaking?  Well, it is as difficult as finding the emotional scene in a comedy series and crying.

So, today in this blog we will tell you about 7 such Spanish comedy shows and sitcoms that can be used to learn Spanish. This will strengthen your language as well as it will make you laugh and laugh.

List of top 7 Spanish Comedy Shows to learn the Spanish language

Destinations (Destinos)

Destination (pronounced in Spanish: Destinos) is a Spanish comedy series, that combines comedy and mystery.  The mystery keeps you connected to the series and the comedy entertains you.  This series is nothing less than a boon for the new Spanish learner.  At the end of each episode, Requel, who plays the role of a lawyer in this series, asks questions from some scenes.

The Plush family (La Familia P. Luche)

This is a family comedy series that teaches you the use of language and talk in the general family of spans.  In this, you get a chance to learn and understand many new words and phrases. The whole story revolves around the family, so it does not even feel boring to see it.

Nobody could live here (Aquí no hay quien viva)

Aquí no hay quien viva is a sitcom-style series with a very engaging storyline.  It has a comedy scene where people laugh every minute.  This is the story of people living in an apartment, in which different characters have their own identities.  This series strengthens your grip on Spanish.  You understand and analyze general accents, which strengthens your understanding of the Spanish language.

Extra (Extr@)

Every Spanish learner must watch the Spanish show called Extra. It is mainly made to teach the language, in this amazing comedy jokes and scenes have been inserted using simple words and sentences.  Each character is seen speaking slower than the normal speed. So that you as a learner can easily understand and laugh before another scene comes.

7 Lives (7 Vidas)

This 7 Vidas show, which is the biggest run on Spanish television, is mainly woven around the story of Cats.  The main plot of the story is based on the 7 births of Cats. This is an interesting story as well as comes in the comedy genre, so it also serves to freshen the mood along with learning the language.

Air kisses (Besos Al Aire)

Do you need something latest and easily accessible?  Well, Besos al Aire (air kisses) are best for you.  You can access it on Disney+ Hotstar. It is a romantic love story drama based on the time of covid-19.  In this, you will get help in understanding the language of Spanish, as well as a new and fresh show will also be seen.

Insanely (Insanamente)

Do you always want to learn some new and daily used words and phrases?  Insanely (Insanamente) is the best for you.  In this, comedy is taken out of ordinary things and placed in front of you, so that any person can easily connect.  It is useful for both beginners and learned people.

We have especially found all these comedy shows for you, which will change your Spanish learning process from boring to interesting and comedy process.

In this, you will get a lot of language knowledge, which will make your language very strong. You can learn the accents of Spanish and increase your communication skills.