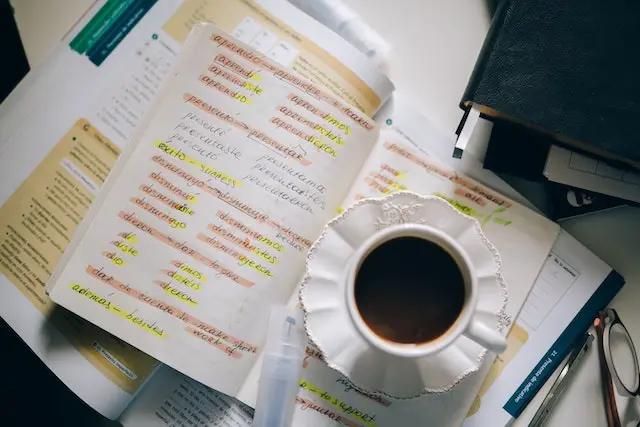 10 Jul

7 Best Ways To Learn Spanish (Like a Pro)

Learning Spanish is not just knowing how to speak a language.  It can be someone's passion and someone's target.  Well, learning any language has different methods and requirements.  But what if I tell you that you can learn Spanish sitting at home? Will you believe me?  Presumably not.  Let us tell you 7 such amazing ways by which you can easily learn the Spanish language like a native Spanish speaker

But before starting it is extremely important to remember one thing: you cannot do any work without hard work and consistency.  This also applies to learning Spanish.  You have to be serious and dedicated to learning the Spanish language. So if you think that you are really serious and devoted to it then this blog is for you.
7 Best Ways To Learn Spanish
Speak with tutors online
Hiring a Spanish tutor proves to be the best option for you to learn and speak Spanish. In simple classroom learning, teachers have to focus on each student. But in online tutors, a teacher focuses on only you. These one-to-one interactions help you to learn and speak Spanish fluently. 
Exchange the languages
Forget the old ways and try new and fun Spanish learning methods. Language exchange is a part of that. All you have to do is find a Spanish person who wants to learn your language. He and you will exchange your own language and teach each other the language. They will also evaluate your progress as well.
Use a Spanish flashcard
Use the flashcard apps to strengthen your Spanish vocabulary. They will show you several new words and their use. If you use these flash card apps daily for at least 10 minutes a day, you will find that your Spanish vocabulary and sentences have grown a lot.
Podcasts in Spanish
Listen to podcasts in the Spanish language. The more you listen, the more your language understanding grows. There are several podcasts available online that you can prefer to listen to as per your preference. 
Spanish book reading
Books have always been the medium of language learning. You can start by reading normal School-based books and slowly you can even reach Spanish novels.
Start creating sentences
You are practicing reading, and listening but what about writing? You have to work on writing too. You can start with simple translation and then you can start creating simple sentences directly on your copy without translation.
Work on grammar and pronunciation
There is a variety of Spanish membership available online which teaches you grammar and pronunciation of Spanish. They can be relatively useful for you to learn the basics of grammar and pronunciation of the language.
So, by following all these rules little by little every day, you will be able to learn your Spanish language exceedingly easily.  However, you have to be dedicated and serious about this work even though it will be boring for the first few days.