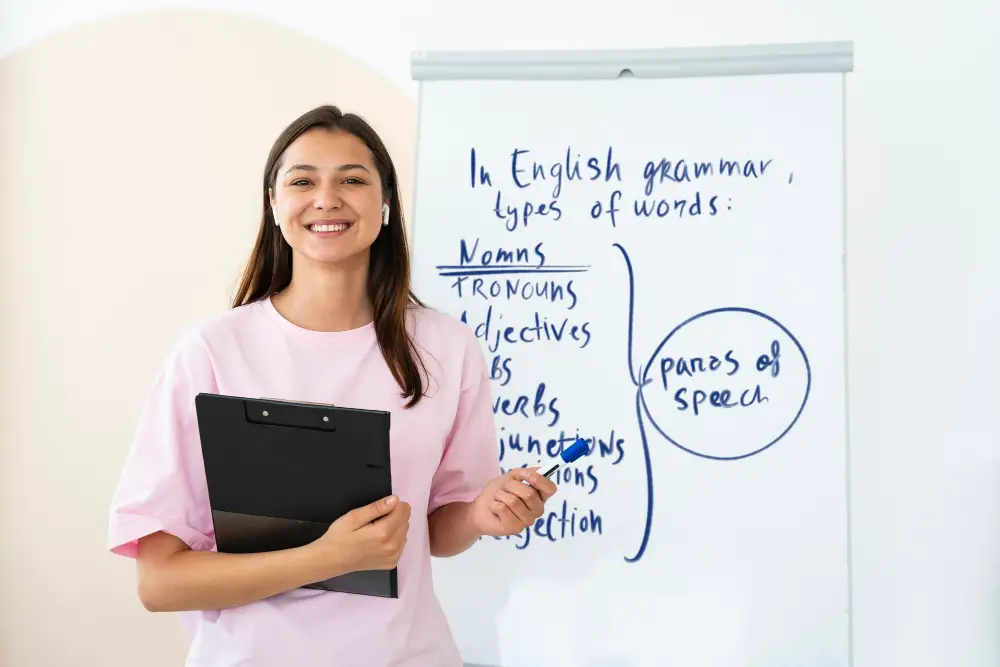 05 Dec

Best Vocabulary Questions For You To Find The Right Words

Do you know how complex the English language is? It is very difficult to get a master's in the English language and one of the most important aspects to undertake this language is to have a good vocabulary. This language has a limitless vocabulary with a lot of synonyms. Moreover, many competitive exams conduct the English proficiency test to know whether the candidate is good at English vocabulary or not. So, here is an exclusive vocabulary test for you to evaluate your knowledge pool of English words.

1. Select the most appropriate synonym for the word "Fleeting"
a. Transient
b. Transparent
c. Tranquil
d. Tepid

2. Give the synonym for the word "Guile"
a. Honest
b. Hot
c. Chicanery
d. Charming

3. Select the wrongly spelt word
a. Dangerous
b. Skillful
c. Beautiful
d. Vaccum

4. Select the word that is spelt wrong
a. Knoty
b. Haughty
c. Vagabond
d. Yolk

5. Select the alternative which best expresses the meaning of the idiom/phrase
    Fuddy-duddy
a. An old-fashioned or foolish type of person
b. A mental institutional facility
c. To become serious about anything or something
d. A wise person

6. Select the alternative which best expresses the meaning of the idiom/phrase
     Flies off at a tangent
a. Self-praising
b. To boast
c. Start discussing something irrelevant
d. Well-informed

7. Select the word that means the opposite in meaning to the given word
    Prominent
a. Obscure
b. Obdurate
c. Obligatory
d. Objection

8. Select the word which means the same as given in the group of words
     Secret or illegal religious meeting
a. Conventicler
b. Carrion
c. Haggle
d. Savant

9. Fill in the given blank with the appropriate word
     "The decision will ____ the entire nation."
a. Impact
b. Impress
c. Implant
d. Implement

10. Which word given below means to recede back?
a. Come
b. Forward
c. Retreat
d. Move

11. What is the antonym of "amass"?
a. Relegate
b. Digress
c. Dissipate
d. Assemble

12. Select the word that means the same as "Grease the palm"
a. To do the hard work
b. To bribe
c. To motivate someone
d. To deceive someone

13. "A story that expresses ideas through symbols" what does it mean from the given words?
a. Almanac
b. Axiom
c. Anomaly
d. Allegory

These are some basic questions that will let you know how well you know English vocabulary. So, attempt these questions and increase your English vocabulary.