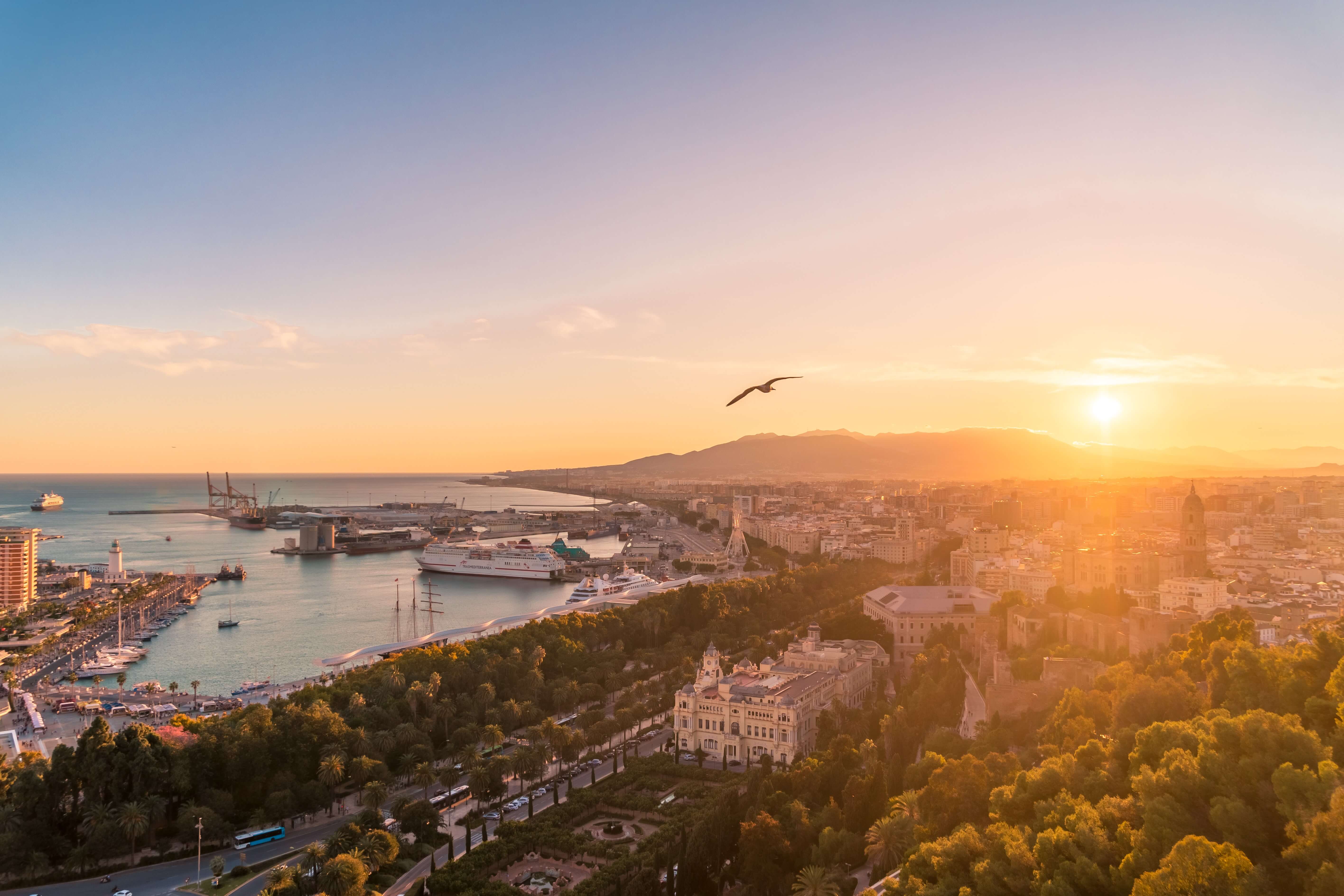 11 Oct

Cudoo.com Online Spanish Level 1 Course Review
Eleni Venizelou's review on Cudoo's Spanish Level 1 Course
Course Overview
I just loved it! Knowing Spanish is the official language in 22 countries and the second largest native language in the world, I decided it was about time to get myself on track with my personal development and language skills and learn how to communicate with over 400 million people on a global network.
The Spanish Level 1 online course on cudoo.com was an amazing experience as it was fun, interesting, and educational. It taught me many things about the Spanish culture, food, and dance rituals which Spain is very famous for. I never knew that learning a language online could be as easy as one, two, and three.
Apparently, many of our English words are sometimes similar to Spanish words for example temperamente, flamenco, nachos, or burritos. Therefore, without knowing it, you already have knowledge of the Spanish language hence you can start communicating with the microlearning course from the very first day!
Believe it or not, once you start learning and practicing you will not be able to stop yourself from learning, and having so much fun at the same time.
What you will learn from the Online Spanish Level 1 Course:
Spanish is known for its captivating culture, passionate people, scrumptious food, flamboyant and lively Flamenco dance, and much more. Learn the Spanish language and familiarize yourself with the Hispanic culture, traditions, cuisine, and fiestas!
Identify the alphabet and the sounds in Spanish

Introduce yourself and others

Talk about colors

Use numbers 1-100

Use the days and months

Use simple greetings

Talk about professions

Talk about your family and tell the time

Give your phone number and give your age

Talk about the weather
Lessons in the course:
The lessons are easy to use and at the same time very user friendly. At the end of each lesson, a short quiz is applied and you can test yourself if you are ready to proceed to the next lesson. If you feel you need to practice the words further you may go back to the beginning of the course and do more practice skills. Below you will find the preview of the course advertisement page.
As the course is very basic due to the fact it is just a level 1 course yet, as it progresses you feel confident enough to use the language. They use short phrases and microlearning techniques to teach beginners. The lessons involve watching videos, practicing the language, and speaking out loud which is a very good way to practice. Learning a new language may seem easy for some but for others very confusing. The online Spanish language course at Cudoo.com involves many exercises, words, and phrases that are very useful.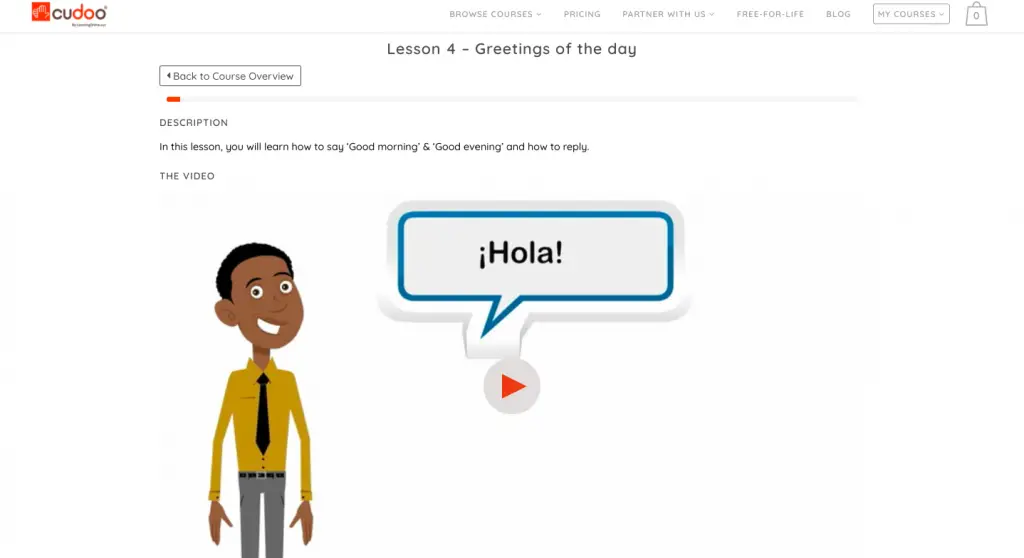 Another positive aspect of the course is that the videos have a native speaker that gives instructions in the English language at first and then proceeds to speak the Spanish language thus learning the accent as a Spaniard.
Repetition is key when learning a language, I found it very useful to repeat the words and phrases over and over again.
This gave me the confidence to hear myself improve and motivated me to continue learning. The more you practice the more you learn. The great thing about the course is that once you purchase it then it is yours for life. That means you can go back to it from the beginning and practice some more any time you feel you need to revise.
The greatest thing about the online course is that I was not stressed for time.  Even though a suggested period of time is indicated there is no rush. You can move at your own pace, time, and space.
Cudoo's Certificate
I found the online courses to be very useful for people that need to have additional CPDs for their professional and career development. It is very impressive on LinkedIn and other social media platforms along with adding value to your resume. As people are nowadays having more isolated time at home, online courses on Cudoo.com are highly recommended.
Eleni Venizelou
leveniz65@gmail.com