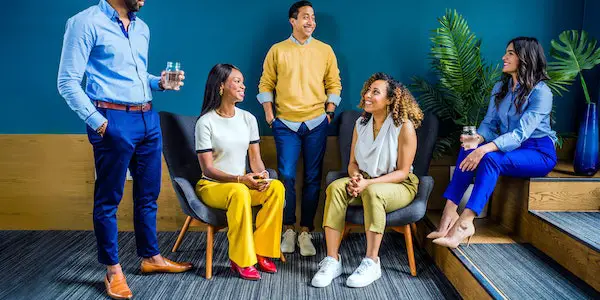 15 Jun

Navigating the Conversation: What to Do When Your Vocabulary Stops Short

One of the problems always comes when learning and speaking a new language is a short vocabulary or a lack of words. But in reality, it is not a problem, rather it is a process of learning any language.  When you are missing or forgetting a word, it means that you are trying to learn it.

But what to do at that time when you are trying to talk to a native speaker in his language but suddenly your words get end or do not know which word should use next? you can't stop talking, right? For this, let us give you some tips today, with the help of which you can easily overcome such situations.
How to navigate the conversation with sort vocabulary
Think for a minute
If you get stuck in a word while you are speaking, then there is nothing to be ashamed of. Remember that you are still learning a language.  If you get stuck in a word, just ask the person for some time and try to remember the word.  You can use some phrases. Such as 'I am forgetting this word', 'Please give me some time, 'I am learning the language now, so sorry' etc.
Show the communication creativity
There are many ways to say anything.  So if you are missing a word or lack vocabulary, you can simply speak your words in another way using creative sentences.  You can speak things in this way, whose vocab is always present in your mind.  You can also explain your point to the person by explaining a word.
Simply the sentence
It is always seen that we use relatively difficult sentences while talking.  We can do this only when we learn the language completely.  But if you have not yet fully learned any language, then you can try to speak by simplifying the sentences. Simplifying a sentence means that you are saying the sentences in small numbers, in which an extremely basic vocabulary is being used.
Ask for the help
If none of the above tips work for you, then the last tip for you is to ask the person in front of you directly about the missing vocabulary. You can tell them that you are learning their language now and you are getting stuck in some words, so please help me.  There is a 90% chance that they will help you relatively well and you will be able to understand that word exceptionally well.
By using all of these tips, you can help yourself even when your vocabulary throws you off.  If you lack vocabulary in simple words, then you will be able to navigate your conversation easily by using these tips.