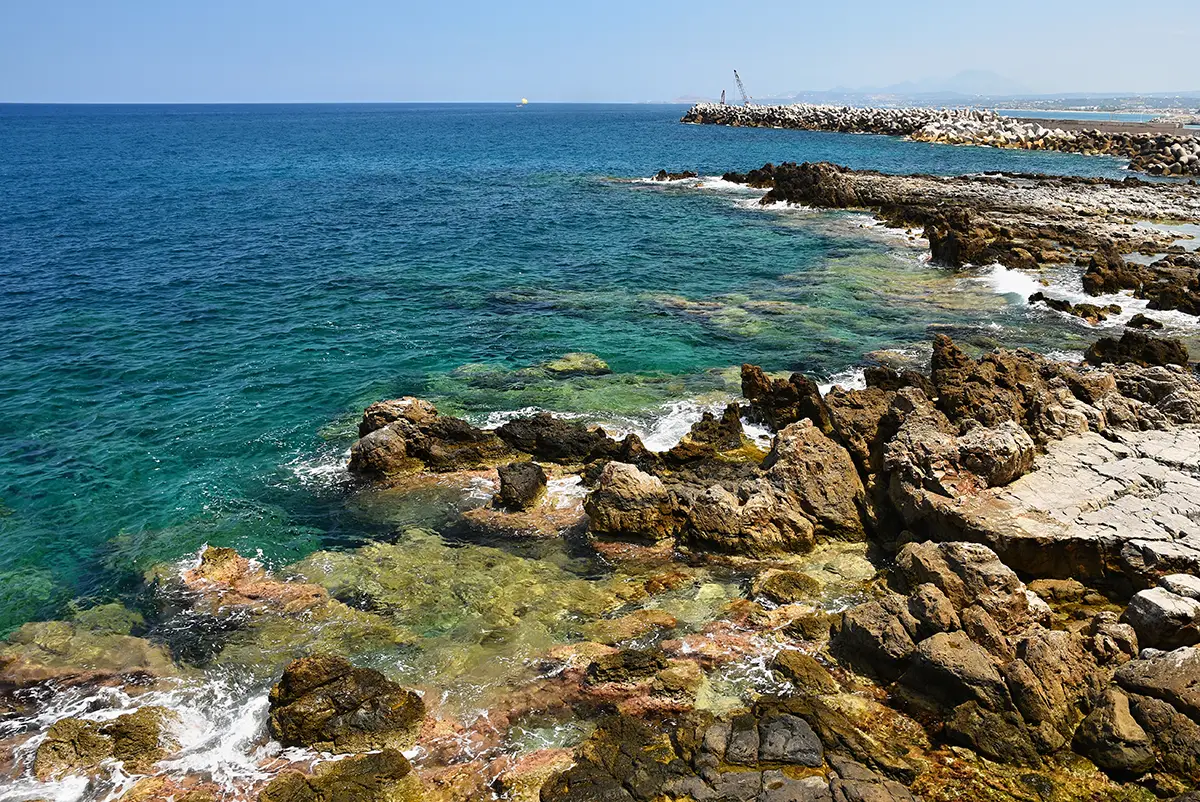 06 Jun

Top Five Beaches in Greece

When you say "beach vacation," Greece might not be the first place you think of. It's so easy to get caught up in Greece's rich history when visiting, however, by not even researching it you'd be doing yourself an injustice.

Greece has many beautiful beaches and is surrounded by islands which are home to some amazing sights. Here are five beautiful beaches for you to consider for your next trip.
5. Voidokilia, Peloponnese
The Peloponnese area of Greece is overflowing with history. It's home to the site of the first Olympic Games ever, Olympia, the famed Sparta, and this amazing beach. The beach itself is said to have a tomb of the former King Pylos's son, Nestor atop a hill.
4. Vagia, Serifos
Vagia has four and a half stars on TripAdvisor for a reason! On Vagia beach, you can enjoy the pure white sand and crystal clear waters you've only seen before in commercials. This beach is quiet and a little off the beaten path, the reviewers warn you will need a car or bike to get to this beach but it's worth the hassle!
3. Sarakiniko, Milos
Have you ever wanted to walk on the Moon? Unfortunately, there will still be gravity but take a walk on the lunar side at Sarakiniko in Milos. Observe these phenomenal views from the top of one of the highest rocks, which are smooth enough for beachgoers to sunbathe on or jump from.
2. Navagio Bay, Zakynthos
Have you ever seen a shipwreck in person? Well at Navagio Bay, you have the chance to see one above water! In the 1980s, the smuggler's ship crashed into the bay and the remains have stayed put to this day. It's truly a once in a lifetime experience but be ready to fight the crowds!
1. Elafonisi, Crete
You've probably seen Elafonisi on Instagram, thanks to it's trend worthy pink sand paired with it's crystal clear water. Elafonisi is luckily a larger beach, while it attracts many tourists it can hold many more than Navagia can. The water at Elafonisi is typically calm, so it's child friendly as well.
Need to brush up on your Greek? Test your language level with the Greek vocab quiz and enroll for a short Greek online course to get yourself in shape for your visit!
What are some of your favorite Greek beaches? Let us know in the comments below!