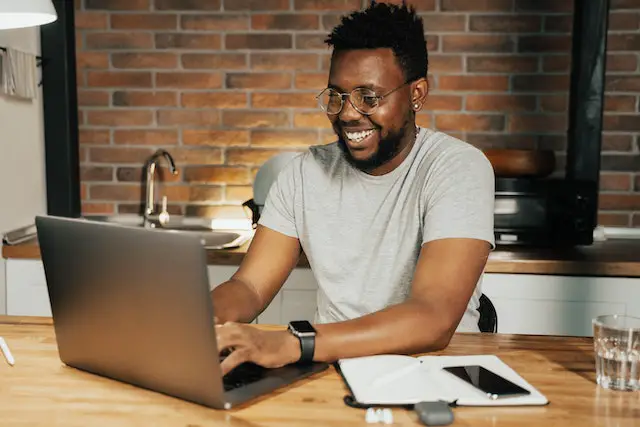 24 Aug

How to Prepare For the TOEFL Test

TOEFL is one of the most sought after tests by students looking to get into well-ranked universities. It is estimated that over 10,000 universities, colleges, and institutes require students to take the TOEFL test to evaluate their English language proficiency.


TOEFL is not only recognized within the U.S but also international agencies and institutes globally recognize TOEFL as a credible English proficiency test. Therefore it makes for a great addition on your resume and LinkedIn profiles for non-native speakers to showcase their English language skills. 

To have a detailed overview of the test, as well as tips on how to prepare for TOEFL, read on:
What is TOEFL?
Wondering what does TOEFL stand for?  TOEFL stands for 'Test of English as a Foreign Language'. Like most credible language tests, TOEFL is used for evaluating all aspects of the language including listening, reading, writing as well as the speaking skills of the candidate. Candidates are provided four hours to complete the test.  
TOEFL was first tested in 1964 and is the trademark of the Educational Testing Service (ETS), a non-profit organization responsible for designing evaluation tests. The involvement of the College Board in collaboration with ETS later resulted in making TOEFL credible and recognized globally.
The Basics of the TOEFL Test
TOEFL Format:

Candidates have the opportunity to choose from one of two test formats; TOEFL IBT (internet-based test) and the TOEFL PBT (paper-based test). Both tests are equally rated and recognized by universities and colleges with a minor difference in a few sections. All the sections are broken down into subtasks to evaluate your responses through personal analysis, suggestions, problem-solving attitude and more.

TOEFL Scoring System:

The IBT and PBT have a distinguishing scoring system. The IBT scores range between 0-120 whereas as PBT range between 310-677 with Test of Written English (TWE) is scored between 1-6. Each section in the IBT weighs 30 marks. PBT involves a

raw scoring system

for three sections of listening, reading and structure (grammar). The section scores range between 31-68, which is multiplied by 10 and divided by 3 for a total score.



It is important to note that over 95% of TOEFL tests are taken over the internet (iBT) and PBT is only used in areas with limited internet connections.
IELTS vs TOEFL
Both TOEFL and IELTS are standardized English language tests that assess your proficiency in all four skills. Although similar, both tests have different formats and scoring methodologies.
Check for the acceptance of the test where you are applying, and as per your application requirements

The easiest way to discern between the two is that IELTS is more British and TOEFL more American. Although both are recognized in institutes worldwide, UK institutes require a mandatory IELTS exam for student visas.

TOEFL is scored between 0-120 while IELTS is scored on a band score system out of a total of 9 points.

Depending on where you take the test, both tests cost about $200

TOEFL examines your reading skills through multiple choice questions whereas IELTS offers a variety of question types.

TOEFL can take up to 4 hours to complete while IELTS is taken for a total of 2 hours and 45 minutes.
How to Prepare for TOEFL?
You have to approach it strategically and incorporate language learning and practice on a regular basis. You can also participate in online forums to meet fellow students who have gone through the experience and learn from them. The following tips are simple, yet profound and will help you prepare for each section of the TOEFL test;
TOEFL Reading & TOEFL Vocabulary
Study and memorize the Academic Word List. (A list of 570 words most often used in Academia) families 

Apart from reading, using flashcards to memorize new words can be of great help for vocabulary building. Practice the

spaced repetition technique

for this task.
TOEFL Writing
Keep a small diary/notebook with you at all times. Notice new words and write them down. Practice writing small paragraphs about different topics.

In TOEFL Integrated Writing, make sure you refer back to the passage you heard and so take good notes when the audio clip is playing.
TOEFL Speaking
Find speaking partners you can practice your speaking skills with either a family member or friend. You can even look for partners via Skype.

Remember that your TOEFL speaking section is not just based on speaking skills, but also your reading, note-taking and time management.

In Task 1, when you're asked a general opinion about something, be creative. The opinion doesn't have to be real, you can make it up. Often times we end up thinking more about forming the opinion and that adds to the pressure.
TOEFL Listening
Subscribe to podcasts and listen to English radio shows on your phone, during your commutes and traffic jams.

Practice Active listening in your conversations. You'll be surprised at how many new phrases, words, and colloquialisms you can pick up by listening actively.

Learn to take notes and avoid function words like 'the, a/an, etc.' to do it quickly. This will especially come in handy in Integrated tests.



Remember that all the skills of the English language that you practice will mutually benefit each other, meaning that when you practice listening, it helps you in becoming a better speaker. When you practice reading with carefully chosen quality content, it will inevitably help you become a better writer. 
For non-native English speakers, it may be intimidating at first, but hopefully, if you've read this far, you now have the tools and tips to prep for this test with confidence. Stay focused, dedicated and approach the test preparation with strategy, and you will have no problems passing TOEFL with great scores.
There you have it!  And remember, practice builds competency and competency builds confidence!  While you are in the practice mode, consider taking our English levels test or grammar assessment to see where you stand.  Better yet, take each periodically to gauge your improvement over time!